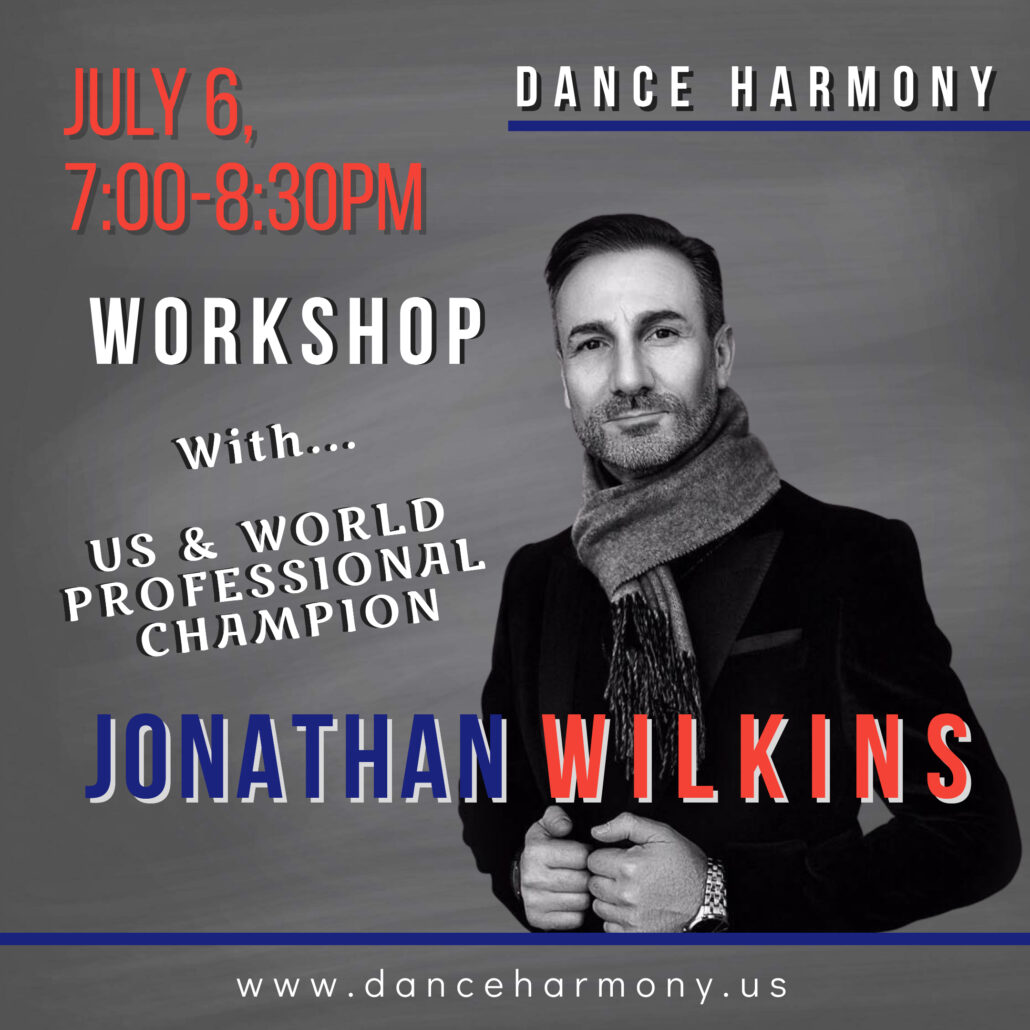 Jonathan Wilkins 
July 6, 2021 7:00 – 8:30PM at Dance Harmony, main ballroom.
The workshop Activity & Steadiness of the Upper Body and Frame will be conducted by multiple times US, and World champion Jonathan Wilkins. Get ready to discover how and when to use the movement of the upper body and frame in the ballroom and smooth dances, also don't miss this great opportunity to learn useful exercises and drills from the world's demanded coach.
Duration: 90 minutes.
Cost: $30