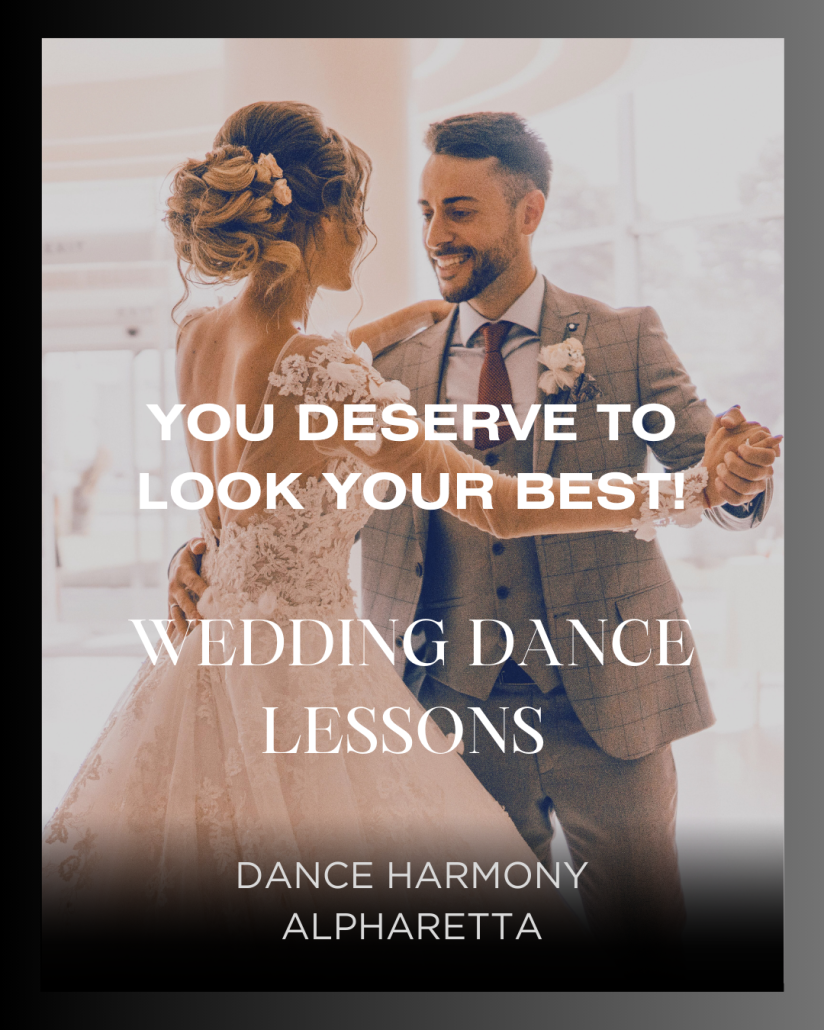 Make your wedding day truly unforgettable with our expert wedding dance lessons at Dance Harmony in Alpharetta. Your first dance as a married couple is a magical moment, and we're here to help you make it perfect.
Our dedicated instructors will work closely with you and your partner to create a personalized dance routine that reflects your unique love story. Whether you dream of a graceful waltz, a passionate tango, or a fun and energetic choreography, we've got you covered.
Why choose Dance Harmony for your wedding dance preparation?
Customized Lessons: We understand that every couple is different, and your first dance should be a reflection of your love. Our lessons are tailored to your style and preferences.
Professional Instructors: Our experienced dance instructors are skilled in various dance styles and have a passion for teaching. They'll make sure you feel confident and at ease on the dance floor.
Memorable Moments: We believe that your first dance should be a cherished memory. Our goal is to help you create a beautiful and meaningful performance that will leave a lasting impression on your guests.
Convenient Location: Dance Harmony is conveniently located in Alpharetta, making it easy for you to fit dance lessons into your busy wedding planning schedule.
Whether you're a seasoned dancer or have never danced before, we welcome all skill levels. Our lessons are designed to make you feel comfortable and confident, no matter your experience.
Are you ready to dance your way into marital bliss? Contact us today to schedule your wedding dance lessons at Dance Harmony. We look forward to helping you create a first dance that will be remembered for a lifetime.