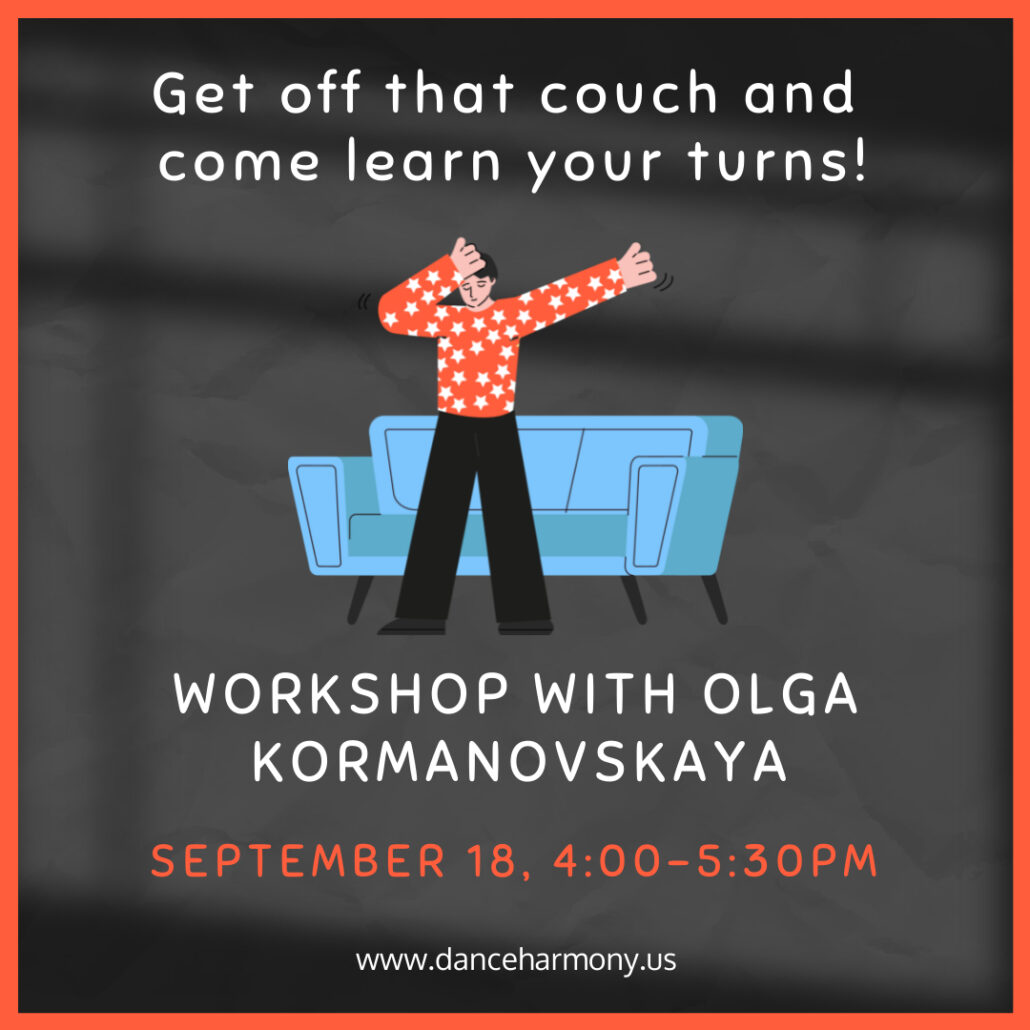 Get off that couch and come learn your turns!
Turns in Latin American and Rhythm Dances.
The workshop with Olga Kormanovskaya.
Olga Kormanovskaya is an International Latin dance champion, coach, and instructor. She was the winner of the Ohio Star Ball Dance Championship, a finalist of the most prestigious international ballroom dance competition  – The Blackpool Dance Festival. 
You have a great opportunity to learn or improve the technique of most common turns in International Ballroom and American Rhythm dances. 
Children ages 12 and up are welcome!
Date: September 18
Time: 4:00 – 5:30
Admission: $30