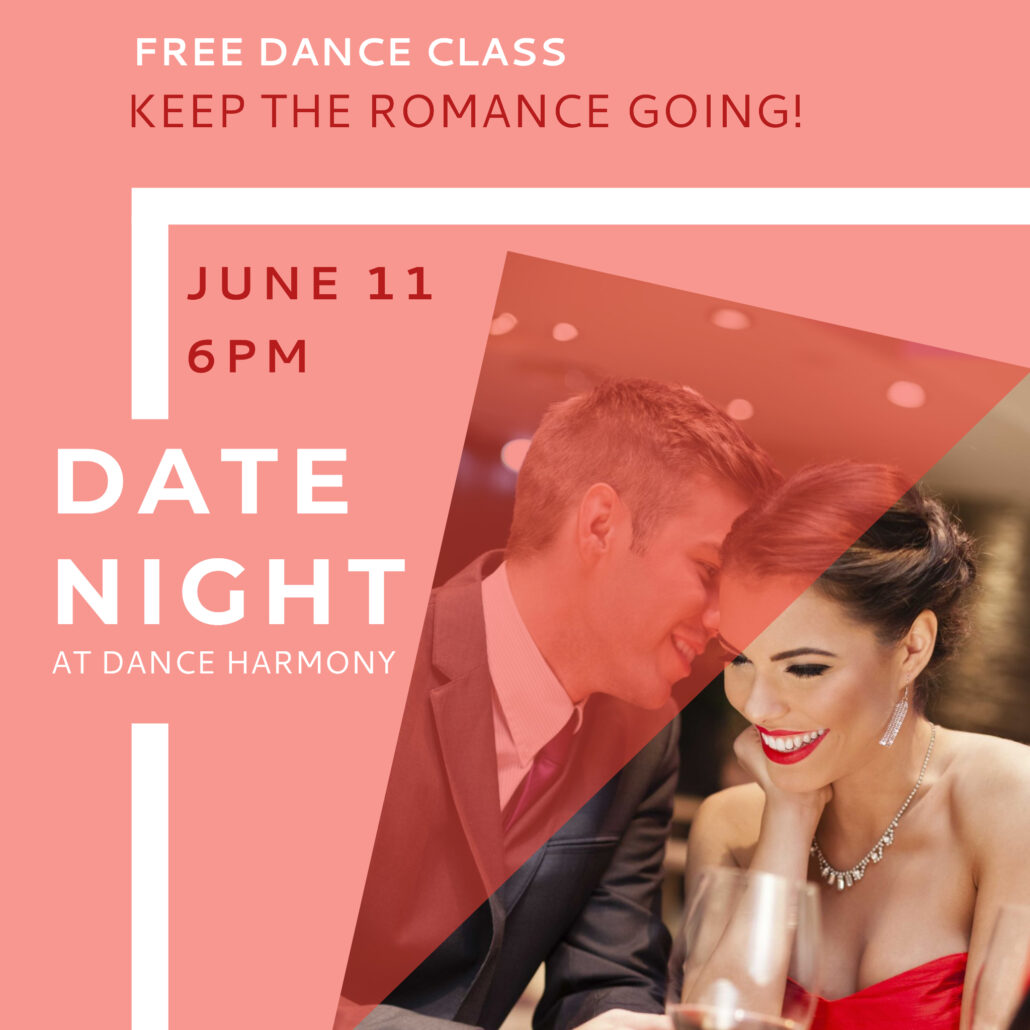 Keep the romance going! If you learned your First Dance at Dance Harmony we invite you to revisit the excitement of getting ready for it. Start your date night with a complimentary class! 
June 11, 6:00 – 7:00pm
Location: Dance Harmony
11770 Haynes Bridge Road, Suite #900 
Alpharetta, GA 30009
Phone & Text – 404.775.1888
Class is free, but we kindly ask to sign up online – please, click here.
Also, check Online Schedule for more classes and workshops.