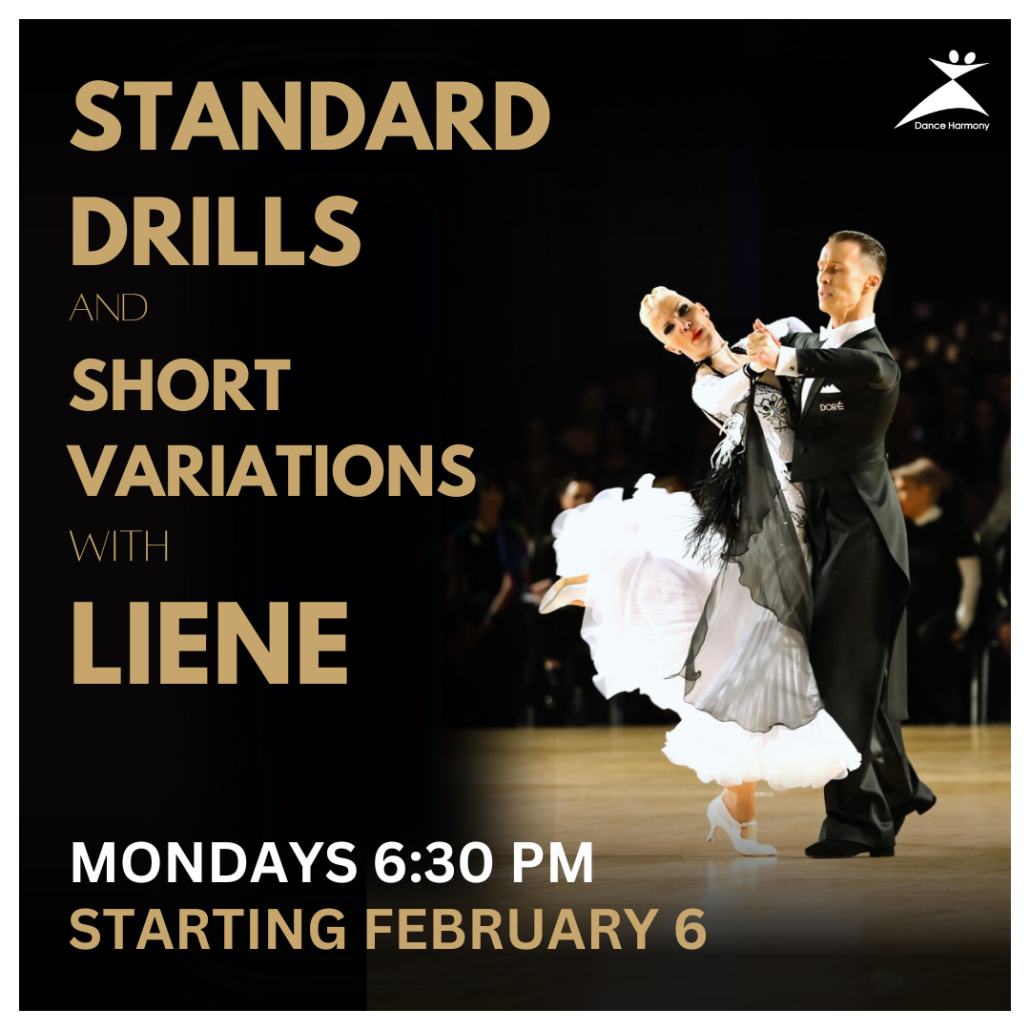 WEEKLY CLASS WITH LIENE REINBOLD
Very soon you will have an amazing opportunity to develop strong dance skills needed to dance all 5 International Standard dances. Join the class and master the footwork, balance, rise and fall, sway, shaping, rotations, dance positions, and the list goes on and on… Learn how to apply those skills in the today's popular short variations.
MONDAYS AT 6:30, starting February 6.
Sign up online or text us: 404.775.1888