Your Gateway to the World of Ballroom Dance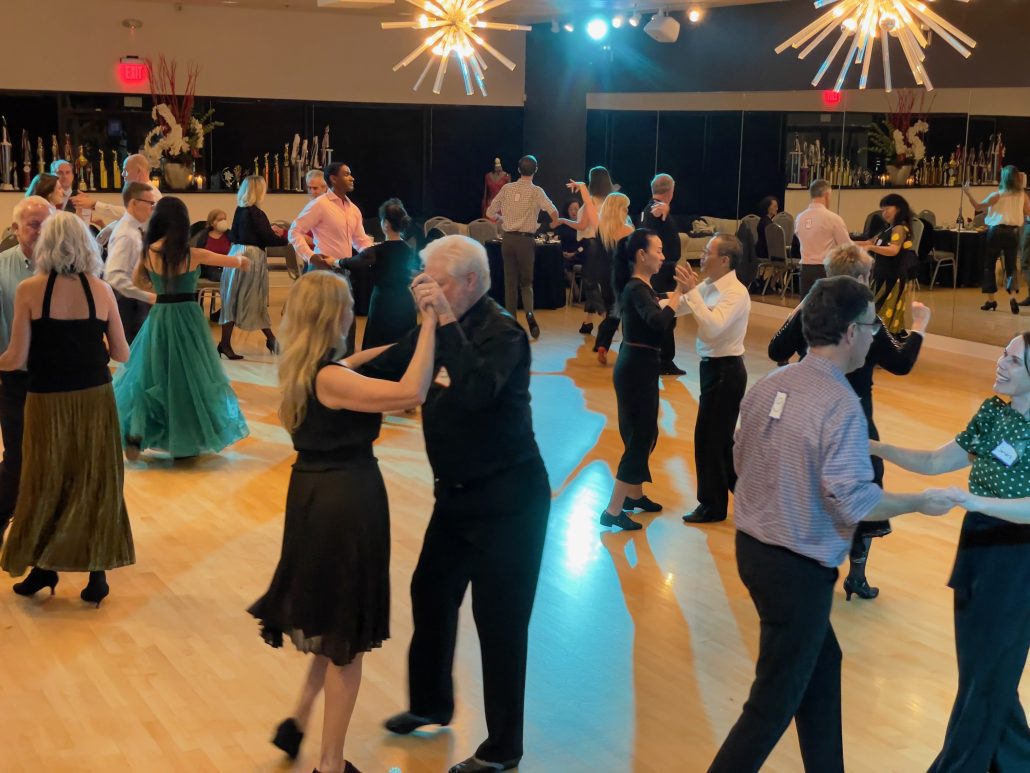 ---
What is Dance Basics?
Dance Basics is designed for beginners. Each month, we immerse ourselves in a different ballroom dance style. Our rotation includes:
East Coast Swing
Foxtrot
Cha-Cha
Rumba
Waltz
Salsa
Tango
Class Schedule: Tuesdays and Thursdays, 7:00 p.m.
Location: Main Ballroom
---
Why Choose Dance Harmony?
At Dance Harmony, it's about more than just steps—it's about connection. Our focus is on:
The dialogue between partners
Teaching gentlemen to lead with confidence and respect
Guiding ladies on how to responsively dance with their partner
Seeking harmony in every dance move
---
Our Class Levels
Dance Basics Level 1
For the Absolute Beginners
Never danced before? Perfect! Start with peers, make friends, and feel the rhythm.
When: Tuesdays at 7:00 p.m.
Dance Basics Level 2
Building on Basics
For those with a hint of dance experience, this class refines and expands on foundational moves.
When: Thursdays at 7:00 p.m.
---
Monthly Dance Focus & Schedule
Each month, we spotlight a particular dance style. Here's our upcoming schedule for Dance Basics Level 1:
E.C.Swing: August 8 – 29
Rumba: September 5 – 26
Tango: October 3 – 24
…and more!
---
Attire
Dress for Success on the Dance Floor
Men: Shirts with sleeves, collared or polo shirts, and long pants.
Women: Blouses, shirts, casual dresses, trousers, or skirts.
Shoes:
Level 1: Secure, comfortable shoes. Ladies, avoid high heels and metallic tips.
Level 2: We recommend at least entry-level dance shoes.
Use the code "DANCEHARMONY" at Showtime Dance Shoes to receive exclusive discounts for Dance Harmony students.
---
Partnering Up
No partner? No problem! We encourage partner rotation and believe you'll soon find a dance friend in class.
---
Tuition
$75 per month per person.
Special Offer: Save 10% when signing up for the full 7-month course.
---
A Note from Our Instructor
"The hardest step in dance is the first one onto the floor. We're here for every step after. Join us for fun, laughter, and dance."
---
Contact Us
Any questions? We're here for you!
📞 Call/Text: 404.775.1888
📧 Email: info@danceharmony.us
See you at the studio!