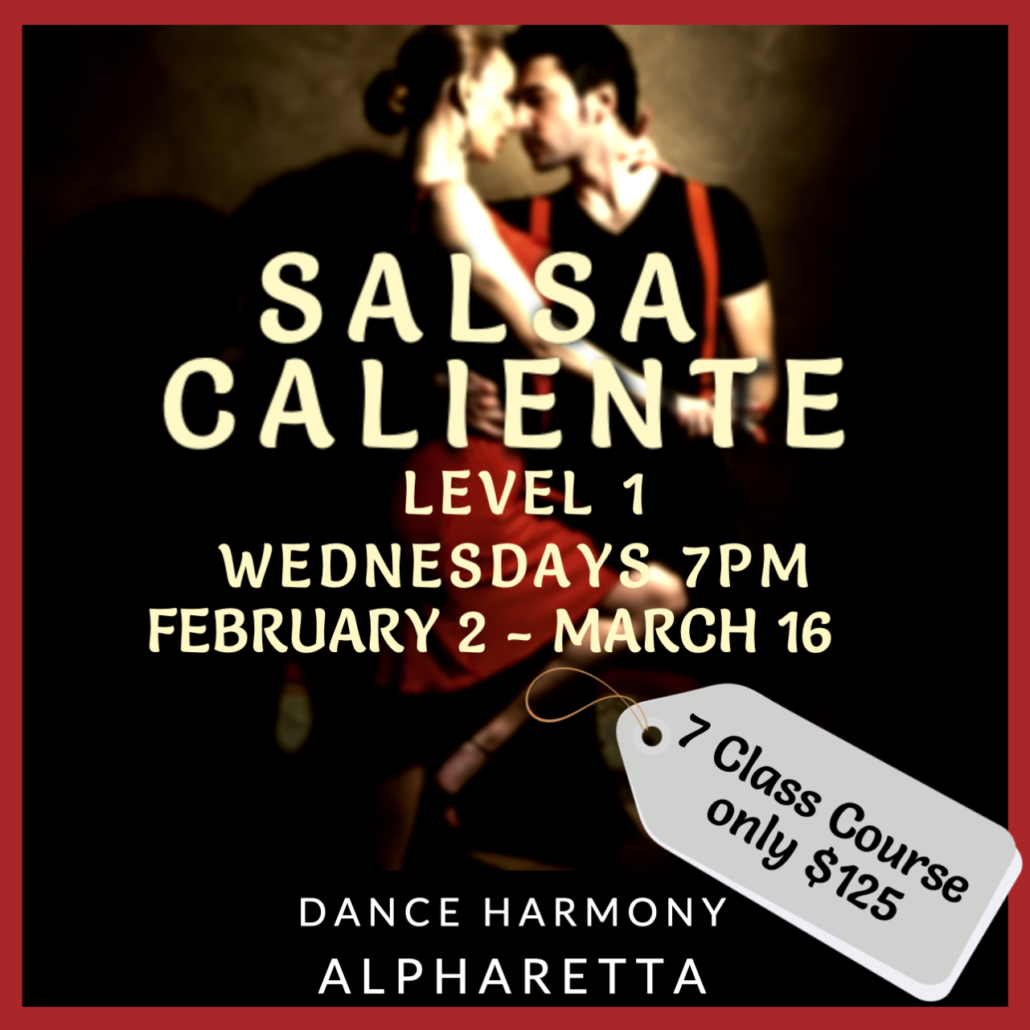 Salsa Classes in Alpharetta!
Learn Salsa and meet friends at Dance Harmony!
7 Class Course – Level One – Wednesday nights at 7pm
(February 2 – March 16)
Full Course only $125 for Single. $245 for a couple.
Click the one of the links below to reserve your spot:
Salsa Caliente – Single ($125)
Salsa Caliente – Couple ($245)
Take a look at our complete Class Schedule for more classes.
Have questions? Text us: 404.775.1888