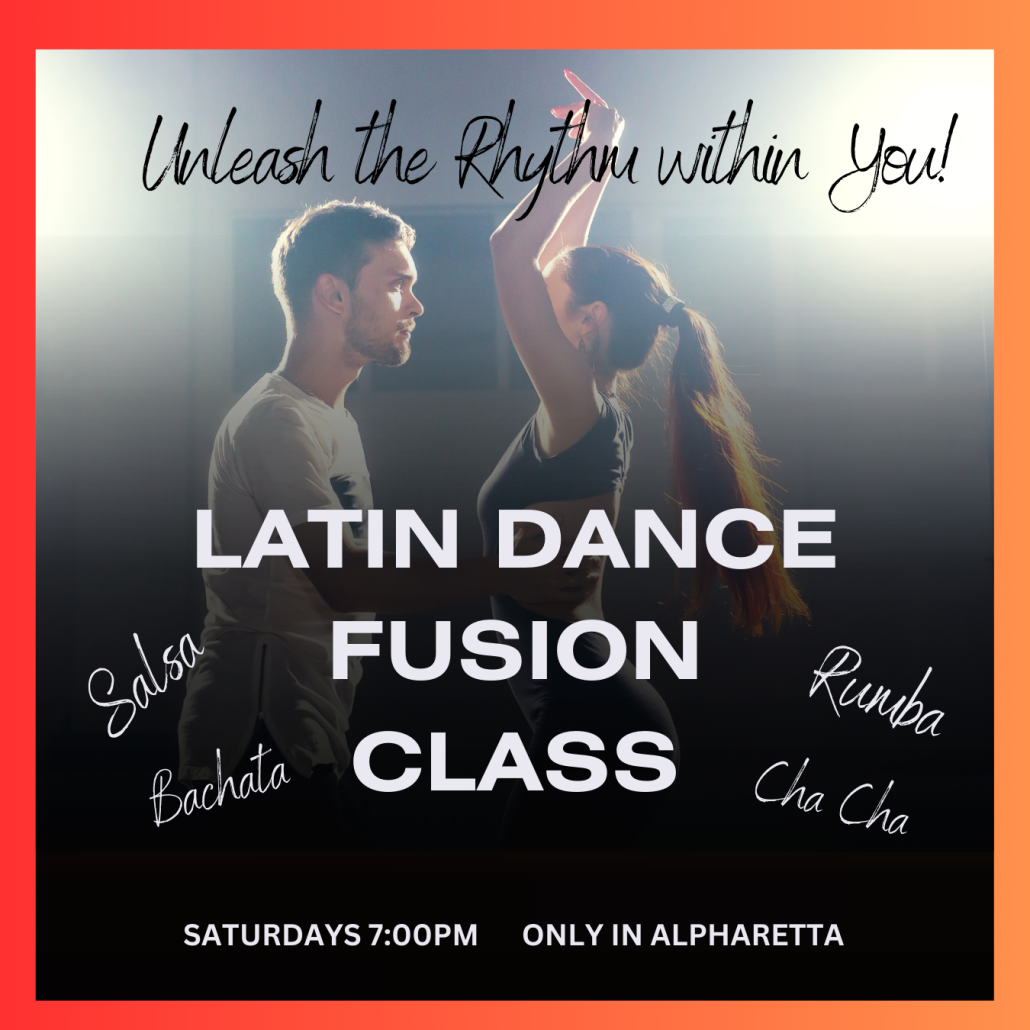 🌐 Welcome to Dance Harmony – Your Latin Dance Fusion Haven in Alpharetta!
Immerse yourself in the rhythmic world of Latin Dance Fusion at Dance Harmony Studio every Saturday. Our vibrant class seamlessly blends the passion of Salsa, the romance of Bachata, the sultry moves of Rumba, and the energetic vibes of Cha-Cha, promising an unforgettable dance experience.
📅 Class Schedule:
When: Every Saturday
Time: 7:00 PM – 8:00 PM
Where: Dance Harmony Studio, Alpharetta
🌟 Why Choose Latin Dance Fusion? ✨ Dive into the exhilarating fusion of diverse dance styles in one dynamic class. ✨ Learn from our talented instructor, Dima, who brings precision and flair to every step. ✨ Perfect for all levels – whether you're a beginner or an experienced dancer.
💸 Tuition Options: 🔥 Monthly Pass: Enjoy unlimited access to all Latin Dance Fusion classes for just $75 per month. 🔥 Drop-in: Join any session for $20 and dance to your heart's content.
🎁 Special Offer: Sign up online and receive your first class for free!
🎉 Reserve Your Spot: Secure your spot now for a dance experience like no other. Let the Latin rhythms ignite your passion for dance and elevate your Saturday evenings!
📞 Contact Us: For inquiries and registration, call [Contact Number] or visit us at [Studio Address].
🕺💃 Get ready to dance your way to a healthier, happier you. See you on the dance floor! 💃🕺