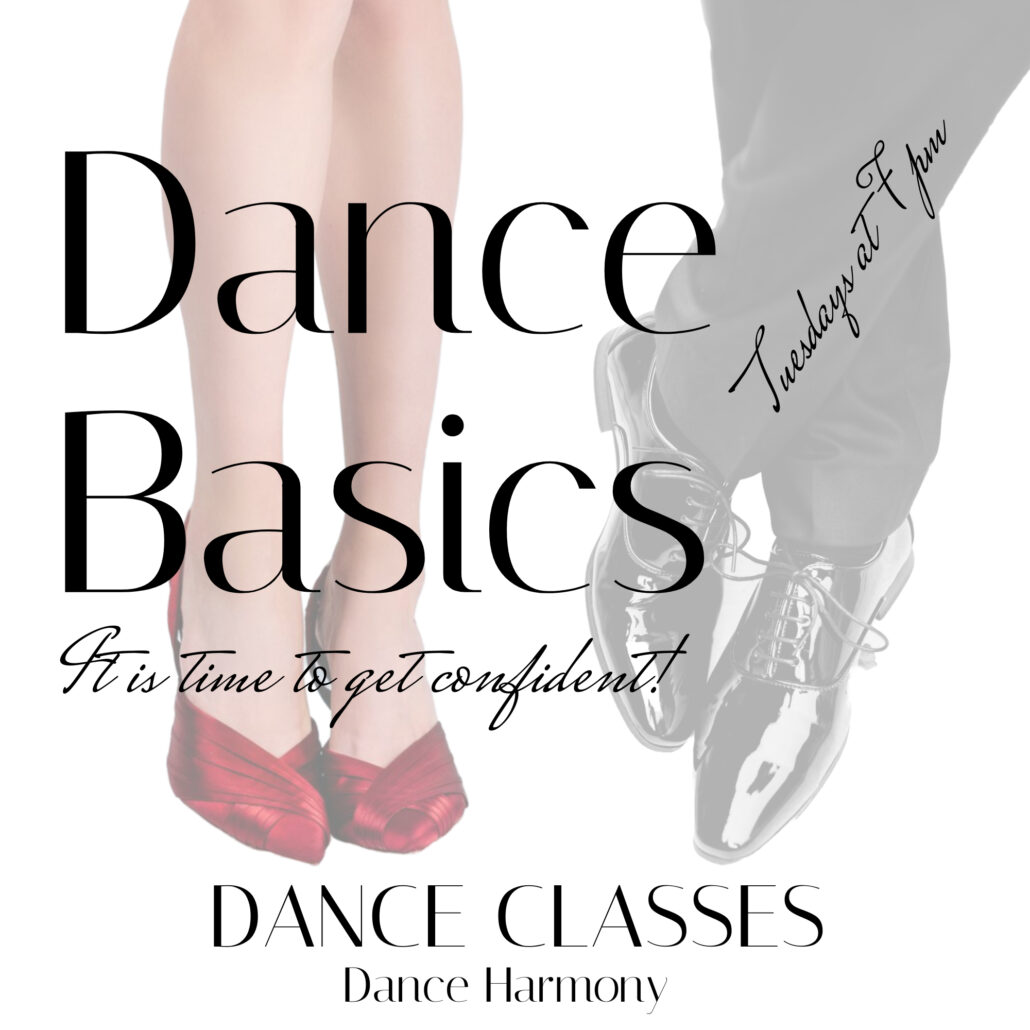 Sign up for the class and learn the basics of the 6 most popular ballroom dances. Get confident on the dance floor.
Foxtrot, Rumba, Waltz, Swing, Tango, and Cha-Cha – four monthly classes dedicated to one dance will be held on Tuesdays at 7pm.
Classes taught by six-time USDC Top Teacher – Martin Reinbold.
At the end of the six-month course you will have an option to test your knowledge and skills at Dance Basics Level 1 Test.
PRICING:
Full six-month Course – $375; Monthly – $65 per person. Students may sign up for a full course or choose the dances on a monthly basis.
DATES:
Tuesdays at 7pm, October 2021 – March 2022, 
Foxtrot – October 5 – 26
Rumba – November 2 – 23
Waltz – November 30, December 7 – 21
E.C. Swing – January 4 – 25
Tango – February 1 – 22
Cha-Cha-Cha – March 1 – 22
Optional Dance Basics Test – March 29