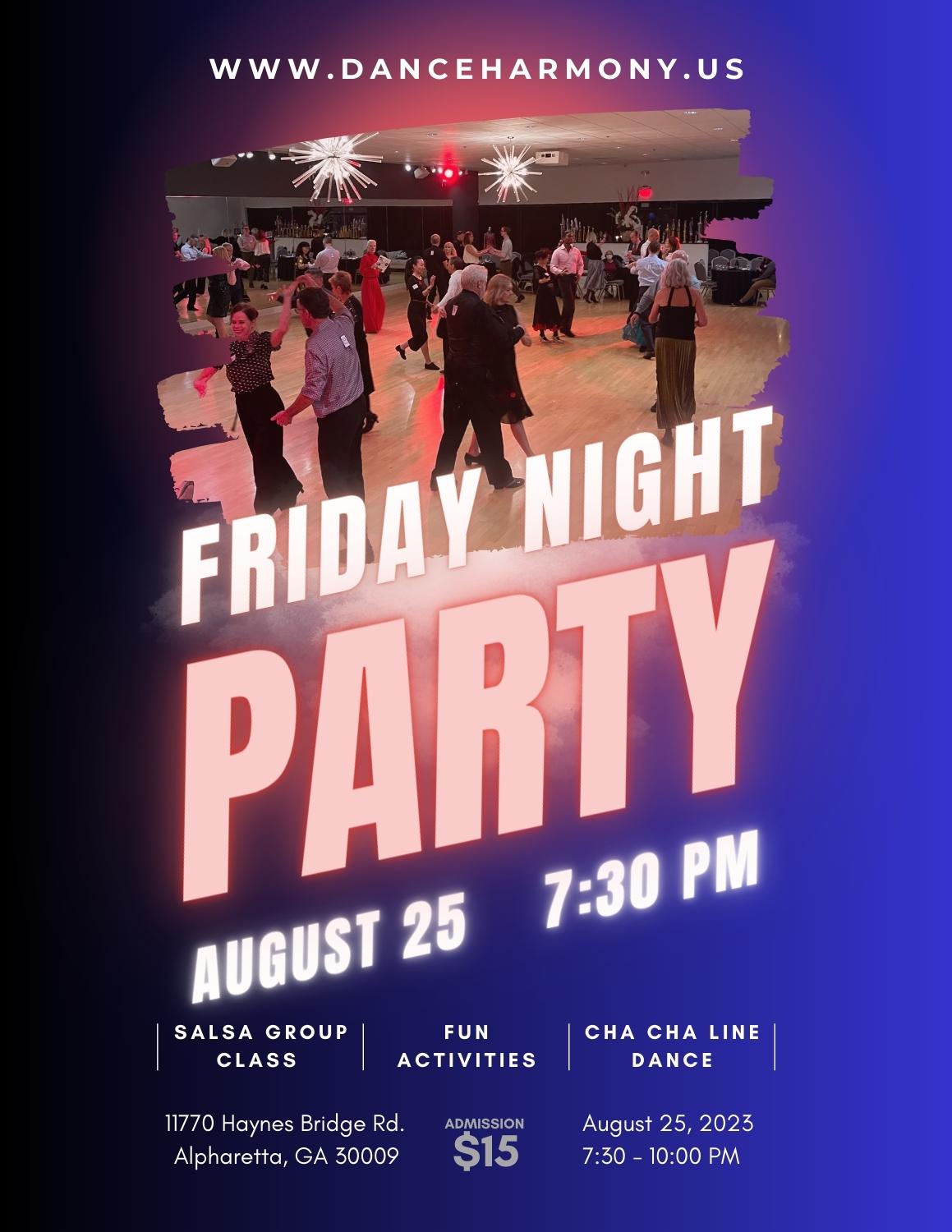 Dance Harmony Presents: An Evening of Rhythmic Delight!
Date: Friday, August 25
Time: 7:30 pm – 10:00 pm
Immerse yourself in a vibrant dance atmosphere at Dance Harmony. The evening will commence with an energizing Salsa class, followed by the rhythmic beats of a Cha Cha line dance. Throughout the night, be prepared for unexpected dance surprises accompanied by captivating musical melodies.
We encourage attendees to bring along their favorite snacks. You're welcome to share with fellow dancers or keep it for your enjoyment.
Admission: $15
We eagerly await the pleasure of dancing with you!