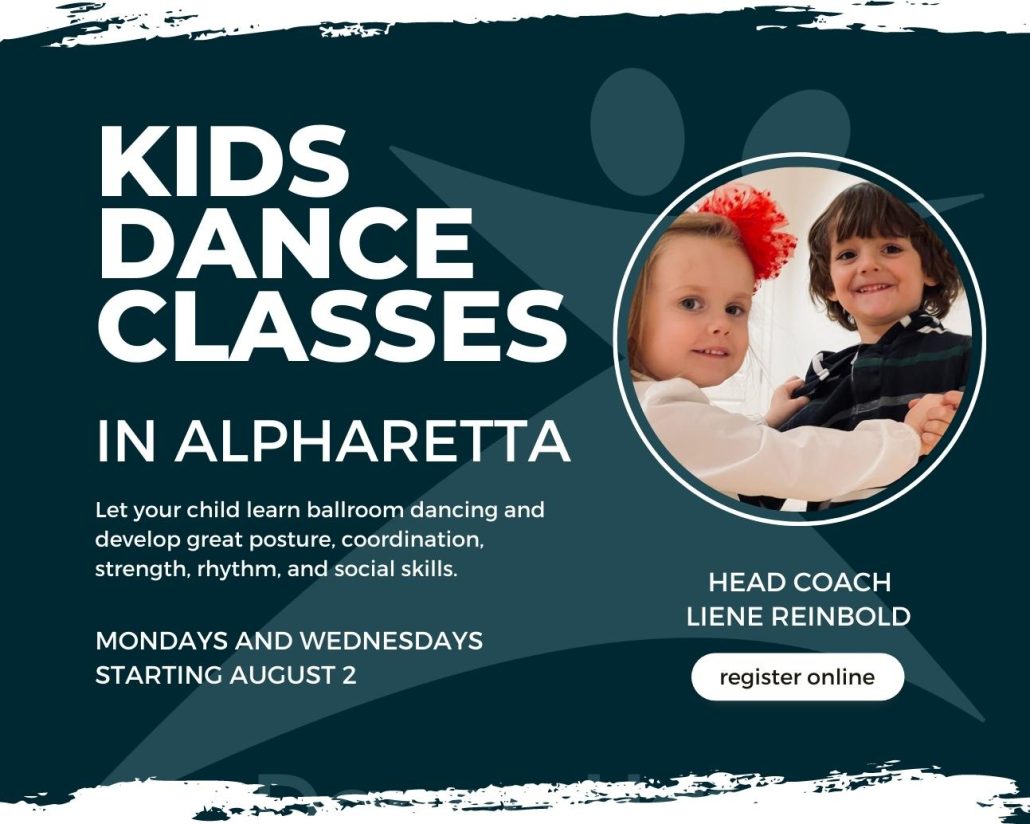 Are you looking for a fun and enriching activity for your child? Look no further! We are thrilled to announce our Ballroom Dance Classes for Kids in Alpharetta. Whether your child is a newcomer or has prior dance experience, we have the perfect class for them.
Our classes are designed to teach children the art of ballroom dance while fostering confidence, coordination, and social skills. With limited class sizes and experienced instructors, your child will receive personalized attention and guidance on their dance journey.
Classes start on August 2, 2023, so don't miss out on reserving your child's spot today! Contact us for more information or to enroll your child in this exciting opportunity.
Newcomers Group II (4 – 7 years olds, 2x week)
Mondays and Wednesdays 4:45 – 5:30
---
Newcomers Group I (4 – 7 years olds, 1x week)
Wednesdays 4:00 – 4:45
---
Bronze Level
Group III (6 – 9 years olds)
Mondays and Wednesdays 5:30 – 6:25
MONTHLY TUITION:
$150 per month for Groups II and III (2 weekly classes);
$75 per month for Group I (1 weekly class);
The annual registration fee $35.
Please send us a message, or call for more information.