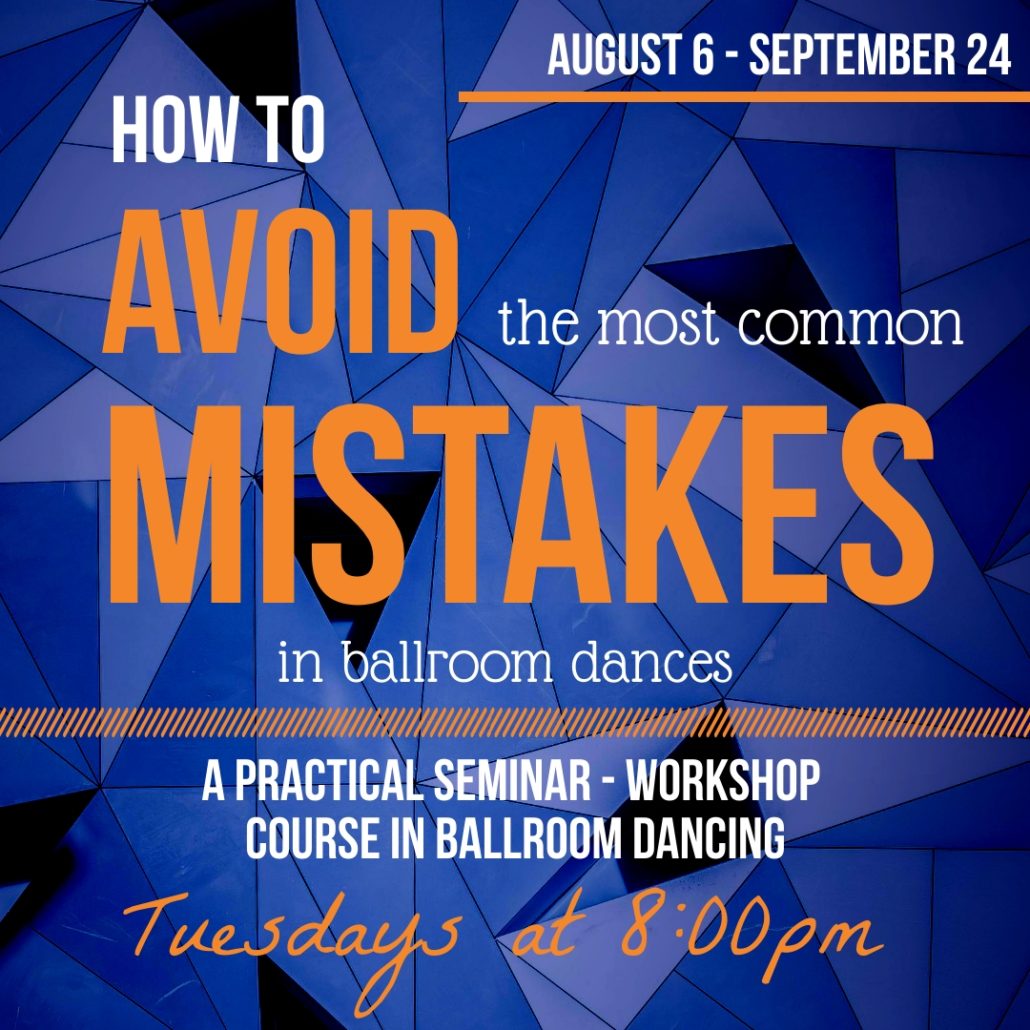 How to Avoid the Most Common Mistakes in Ballroom Dances
Practical seminar – workshop course on ballroom dancing from another perspective.
* What are most common mistakes in Ballroom Dances?
* What causes them?
* How to fix those mistakes?
* How to avoid them in the future?
Answers to these and many more questions you will find attending out practical seminars.
NO PARTNER NEEDED.
Price: $125 for 8 sessions | $75 for 4 sessions
Enroll here to full 8 session course by August 5th and save 15%
One time Drop-In price $25.