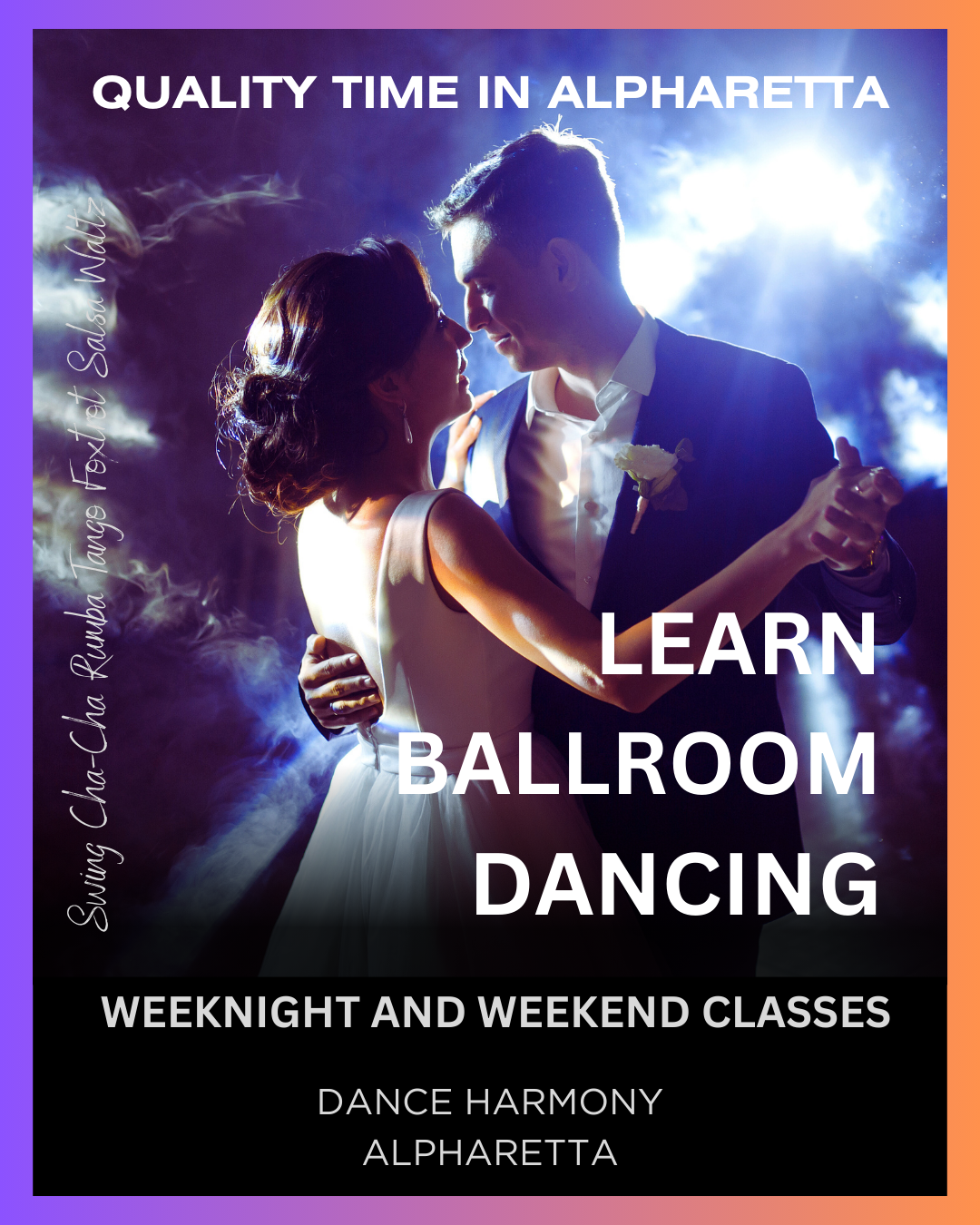 Discover the Elegance and Joy of Ballroom Dancing at Dance Harmony in Alpharetta!
Are you ready to embark on a journey that will not only boost your confidence but also add a touch of elegance and fun to your life? Join us at Dance Harmony and let the magic of ballroom dancing sweep you off your feet!
Benefits of Ballroom Dancing:
– Improve Your Posture and Grace
– Boost Your Self-Confidence
– Enhance Physical Fitness
– Stress Relief and Relaxation
– Social Connection and Making New Friends
– A Fun and Exciting Hobby
At Dance Harmony, we offer a wide range of benefits through our group classes and private lessons:
Group Classes:
– Learn in a Fun and Supportive Group Setting
– Meet Fellow Dance Enthusiasts
– Perfect for Social Dancing and Special Events
– Build Confidence on the Dance Floor
– Multiple Dance Styles Available
Private Lessons:
– Personalized Instruction Tailored to Your Skill Level
– Learn at Your Own Pace
– Perfect for Wedding Dances
– Achieve Your Dance Goals Faster
– Flexible Scheduling
Join us at Dance Harmony, where you'll find expert instructors, a welcoming community, and a perfect environment to explore the world of ballroom dancing. Whether you're a beginner or an experienced dancer, we have something for everyone!
Ready to take the first step? Contact us now to schedule your first class or private lesson. Unleash your inner dancer, and let Dance Harmony in Alpharetta become your second home on the dance floor.
Don't miss out on the incredible journey of ballroom dancing and the countless benefits it brings into your life. Dance Harmony is waiting to welcome you with open arms. Join us and dance your way to a happier and healthier you! 💃🕺🎶